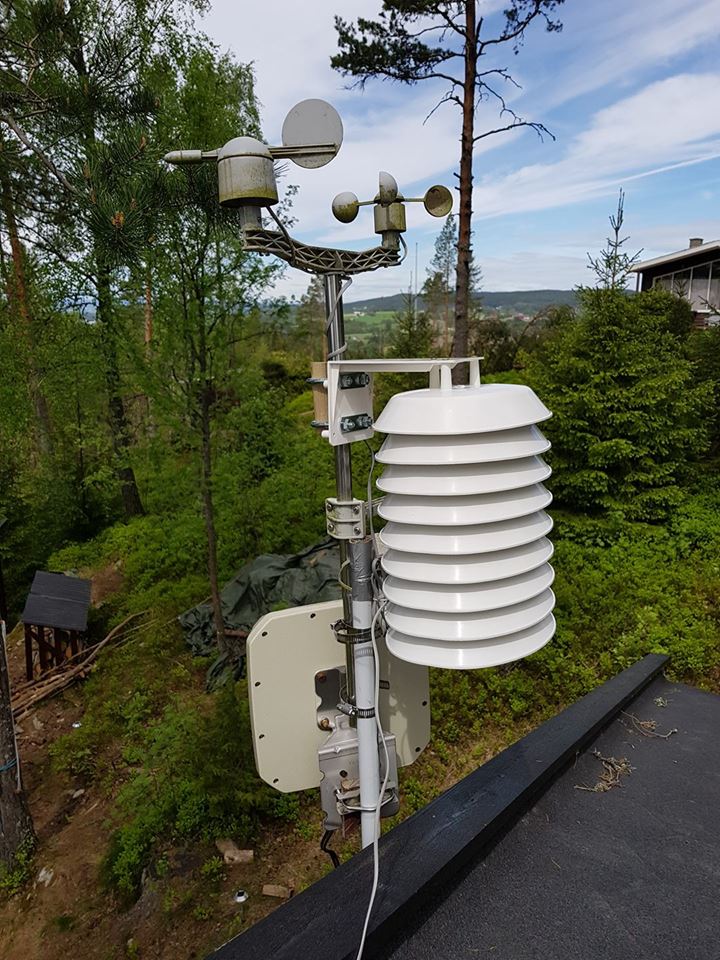 A few weeks ago my weather station had a breakdown. It was a few years, and I decided to buy a new one. The weather station was a WH1080. It is not the best one on the market, but it is cheap and sold under many brands so spare parts are easy to get.
I considered buying a far more expensive one as I love my weather station. I have a setup with pywws that exports the data to my rails server where I can use the data as I want. The more expensive station I considered is not supported by pywws, and so I would have to replace parts of the setup. I have far too many things that needs my attention at the moment (like server upgrades etc), so I really didn't want to work on replacing software like this. In addition, some tests I read showed that the difference wasn't that big. I ended up buying the same type of station again.
The station could derive advantage of some improvements, though. One of them is the radiation shield for the temperature and humidity sensors that sits in the main unit. If the sun shines directly on the unit it would give the wrong measurements as temperature should always be measured in the shade. The radiation shield that comes with the station is too small. I bought a new one from Ambient Weather. It is much bigger and gives better shade to the unit.
It came in parts and had to be assembled. The sensor unit is strapped to to a rod with strips. The rod is pushed into a whole in the roof. At the bottom there is two solid plates that reflects any hot radiation from beneath.
Here are some pictures of the old and the new setup, and also a bit of the assembling.