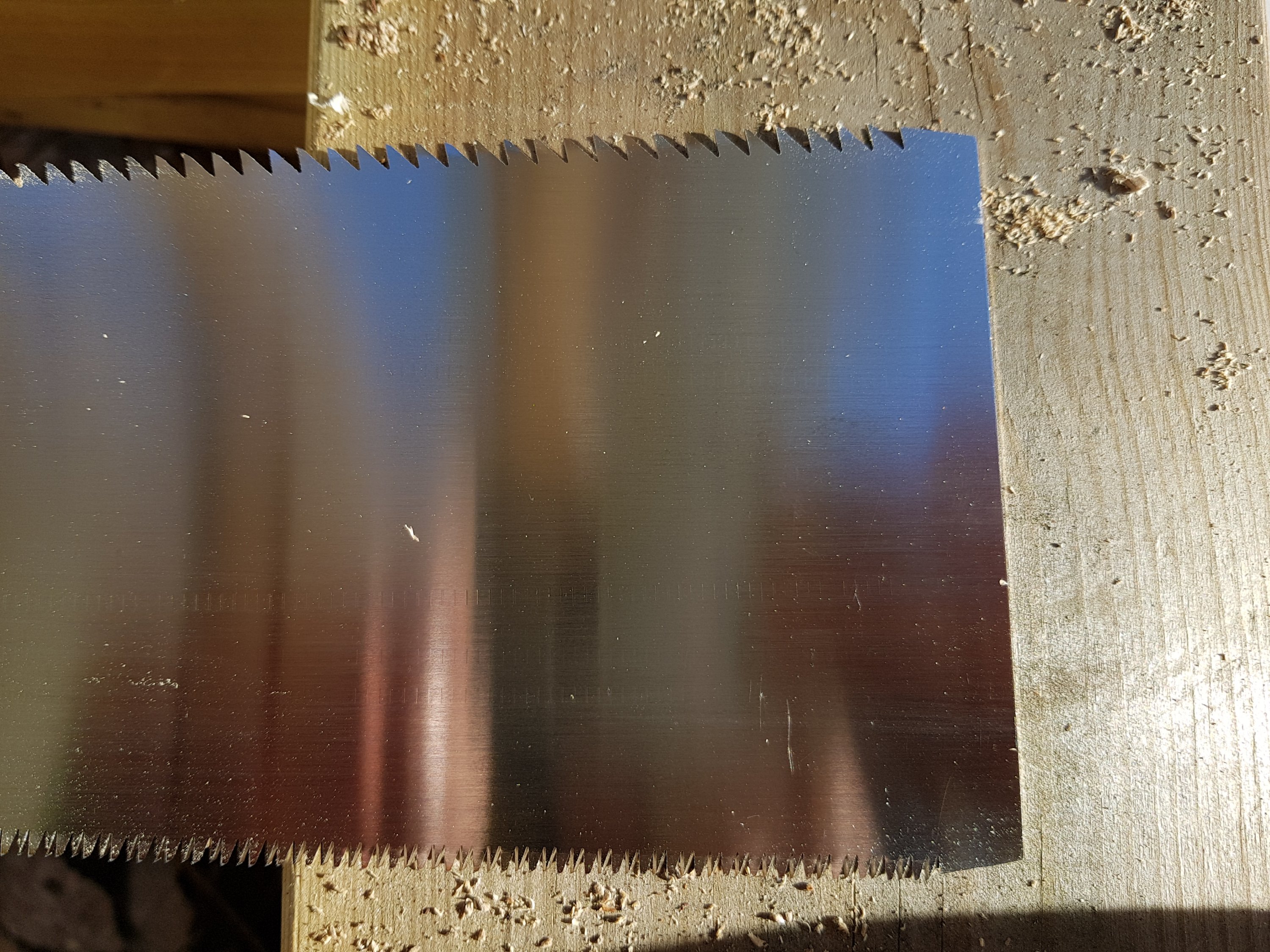 A few months back I got a Japanese saw from my parents for birthday. This is a cool woodworking tool, and nothing like a regular saw.
The biggest different is that it is making the cut when you pull it against you, not as you push. It has two sides, one for cutting across, and the other for cutting alongside the wood.
It is surprisingly easy to make accurate cuts, and it is a joy to use for detailed work.